How can IoT help you enjoy 4.0-style meals?
---
The Internet of Things is gradually creeping into every street corner, into every house and changing the way we live. It is not difficult to realize how smart home devices have made our lives more convenient. Automatic light bulbs, smart door locks, virtual assistant speakers… all have proven their importance in modern life. And now you will have the opportunity to experience the way of eating in the high-tech age. Let's see how IoT can help us enjoy 4.0-style meals.
Internet of Things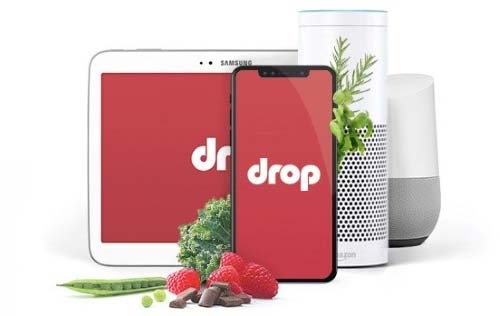 For the first time in history, scientists have successfully connected the human brain to the Internet
You want to eat scientifically, monitor your diet closely, but you have to go to work, have to meet deadlines and have dozens of other things to take care of, in this case, SmartPlate is a utility. IoT for you. This handy device uses various metrics to record what you ate during the day. Specifically, this smart plate uses image recognition and a weighing machine to analyze what you are eating, or rather, how much food you have placed on the plate. If you eat too much, the device will send alerts through the app installed on your smartphone to guide you to cut down on your portion.
Range is a very interesting thermometer, not for measuring outdoor temperatures but for measuring food temperatures, helping you to know the ideal temperature range for the foods you intend to use. If you want to know how rare a piece of meat is reasonable, use Range. It can even send you updates and alerts over the Internet no matter where you are, so you can sit back and watch a movie and check if your steak is ok, sounds great. !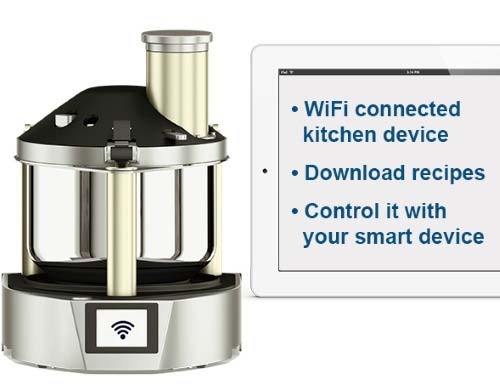 Drop acts as a dedicated robot chef, making sure everything in your kitchen is doing its job. You can browse recipes using the Drop app and adjust ingredients and seasonings depending on your taste and what's available in the kitchen. When it's time to cook, Drop can communicate with other IoT kitchen devices to ensure everything is done as planned.
Health benefits of regular temperature and humidity monitoring
You don't know how to cook? No problem! EveryCook is an interesting example of how IoT does all the cooking for you. Simply upload a recipe to the app that connects to EveryCook and the device does the rest for you. Of course, this robot has no hands, so you will still need to add and prepare spices and ingredients for it. However, the beauty is that EveryCook can keep track of what you prepare and advise you on how to add flavors to suit different tastes, depending on the recipes you upload. application.

The problem that many of us are facing in our daily lives is not keeping the level of hydration as high as the body needs, and the main cause here is not having enough water. Drinking enough water, the job seems simple, but in fact it is not easy to do at all. The Sippo smart cup keeps track of your daily water consumption and tells you how much water you need to drink. If you drink too much or not enough water during the day, Sippo will send notifications through the associated app installed on your smartphone.
Make your own life more modern
The Internet of Things has proven its worth in all areas of life, in very simple ways that don't have to be "big big bangs". The purpose of technology is to serve people's lives, and these are just the simplest examples where IoT gadgets improve the quality of our daily lives through meals.
Do you think these are handy tools for the modern kitchen? Or are they not really necessary? Let us know what you think in the comments section below!
See more:
The most notable 5G smartphone models will be launched in February, who will lead the game?
This company has created an SD memory card that can store as much data as the hard drive you are using
Cancer drug 'smart'? Why not!
Computer mouse is also the function of the computer? Why not?
---
---
Operate and exploit advertising by iCOMM Vietnam Media and Technology Joint Stock Company.
116 Thai Ha, Trung Liet Ward, Dong Da District, Hanoi.
Email: lethisam@lustystore.com
Editor in chief: Tran Vo
Tel: (+84) 903076053/7 Fax: (+84) 903030935